Founded in 1996, JPM International concentrates on helping dynamic businesses succeed. James P. McDougall, Founder and President realized early in his career that working with high potential start ups, and SMEs with disruptive market potential suited his personality, and that's why and where he has focused his energy and expertise. It's like being in on the ground floor of something special, time and time again. And for James, nothing is more fulfilling.

SkeletonTech - Non-Exec. Director
Consolidated renewables, smart metering, energy efficiency and energy management solutions company
S-Energy Group - Board Member
Nomura Research Institute - Advisor

James McDougall is an entrepreneur, advisor and start-up professional with global experience in building high performing teams, commercializing new technologies, leading companies in their crossing of the chasm and implementing strategic pivots, turn arounds, corporate development and restructuring.
He has held several Executive and Non-Executive Board assignments in North America, Asia and Europe as CEO and Managing Director, Director, Non-Executive Director and Advisor.
James builds and guides teams focused on the commercialization of disruptive technologies: Cleantech, renewables, battery chargers, lithium polymer and lithium-ion batteries, flexible Li-metal micro batteries, printed electronic flexible displays, zinc-air flow batteries, ESS Systems Integration and Energy Storage-as-a-Service (ESaaS). Launched several product lines and co-authored several patents.
Raised over $250 million for early-stage and growth equity, M&A, corporate and capital restructuring, project financing and government grants for 7 different start-ups and SMEs.
Builds businesses and relationships to position disruptive technologies and companies for rapid growth. Won numerous Cleantech and technology pioneer awards at several companies.
Offers guidance and advice to entrepreneurs, venture capitalists, private equity, family offices, hedge funds and M&A advisers on a select basis.
Driving
Business


Growth and Excellence
An award winning, rapidly growing UltraCap start up in Tallinn, Estonia and Bauzen, Germany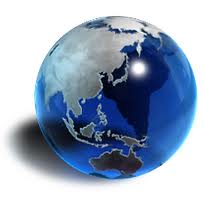 RCC is a leading independer provider of debt solutions for companies at any stage of growth based in New York, NY
NRI is a leading provider of consulting service and systems solutions based in Tokyo, Japan
Next generation in-wheel propulsion technology and EV mobility services platform
R2B Microgrid Solutions - Advisor


Providing microgrid services with clean energy and energy conservation in mind while implementing sustainable development